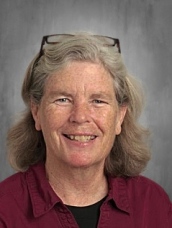 Middle School Math Teacher
What do you love most about your work at St. Charles?
The kids are the best part of St. Charles. I'm fairly new here and I am blessed to know the kids. I couldn't ask for a better work environment than to be around the children of St. Charles.
How does our faith-based environment affect what you accomplish with kids?
Teaching in a faith-based environment (praying at the start of class, mass on Fridays, etc.) helps me stay on track with my faith. I believe my faith helps me to be a better person and thus, a better teacher.
Share a bit about yourself.
I got my teaching license in 1985. Since then, I have taught at five Catholic schools. My favorite subjects to teach are Religion and Math. In my free time I like to spend time outdoors, reading, or doing crossword puzzles. I have traveled throughout the United States, Europe, and Africa. It is my goal to canoe/kayak the entire Mississippi River.