About St. Charles Catholic School
Mission
St. Charles Borromeo Catholic School is dedicated to making disciples of Jesus Christ who strive for excellence in faith, virtue, service and academics. Learn more about our Mission and Philosophy.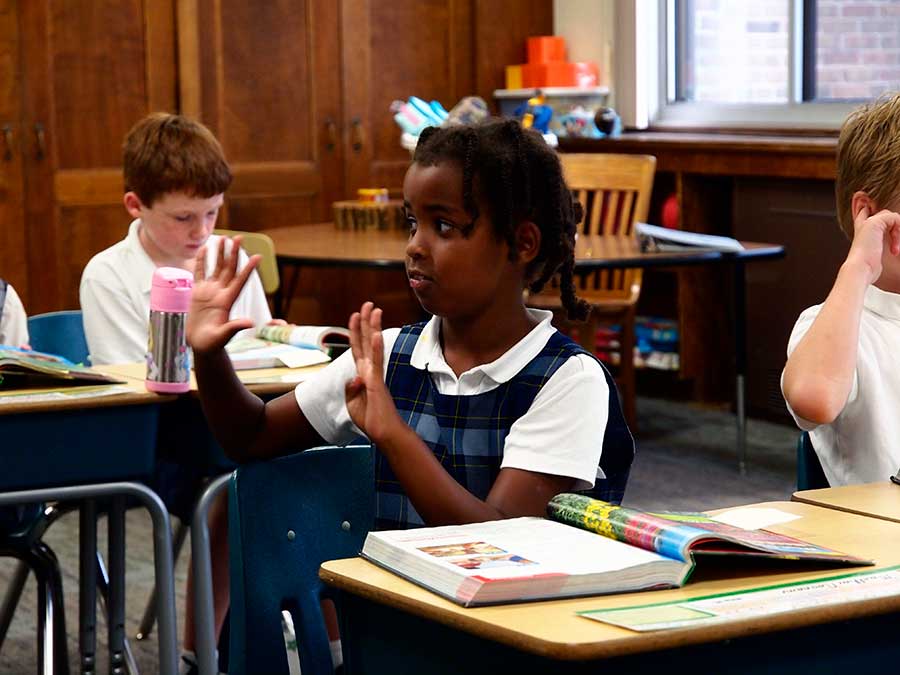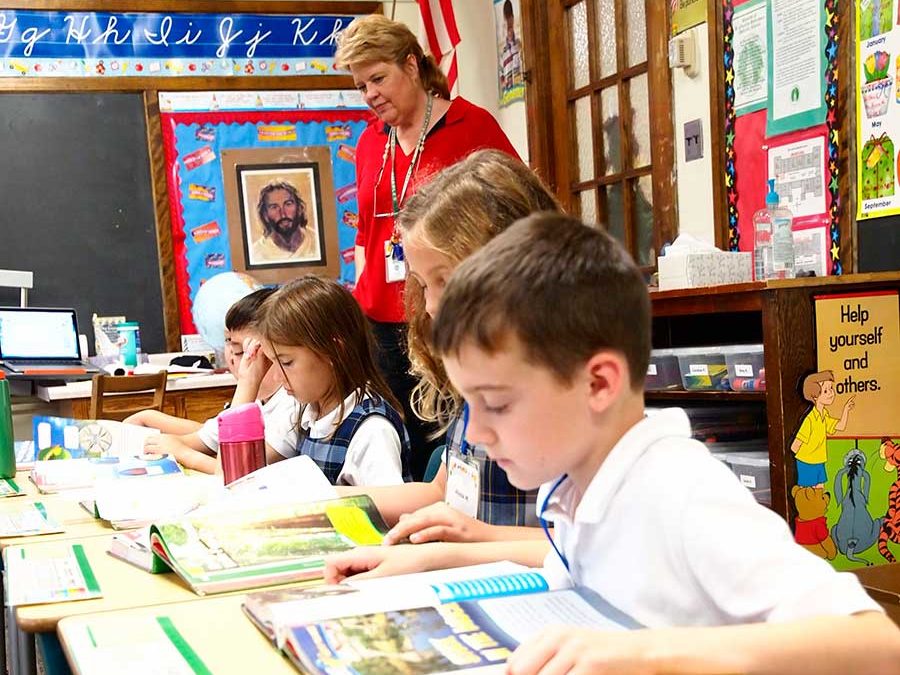 Who We Are
St. Charles Borromeo Catholic School strongly holds that education without an authentic value system cannot address the complete person. The teachings of the Catholic faith are not only imparted during religion classes, but by gathering as a community for Mass, as well as the reception of the Sacraments, and in countless interactions throughout the school day. Our curriculum emphasizes a sound religious education and foundation in language arts, mathematics, science, social studies, computer literacy, Spanish, physical education, and the fine arts. Our goal is to challenge students to excel while giving them the tools, time, and help needed to succeed.
Staff
The success of St. Charles Borromeo School is due to our caring, faithful and dedicated staff. Throughout our history, the pastors of St. Charles Parish have been consistent advocates for Catholic education and working in partnership with parents and faculty, seek to develop the gifts of each and every student as they strive for excellence. The majority of the current faculty members hold at least one masters degree and have taught for more than 15 years. We encourage our faculty to attend continuing educations classes and workshops to stay current with educational best practices.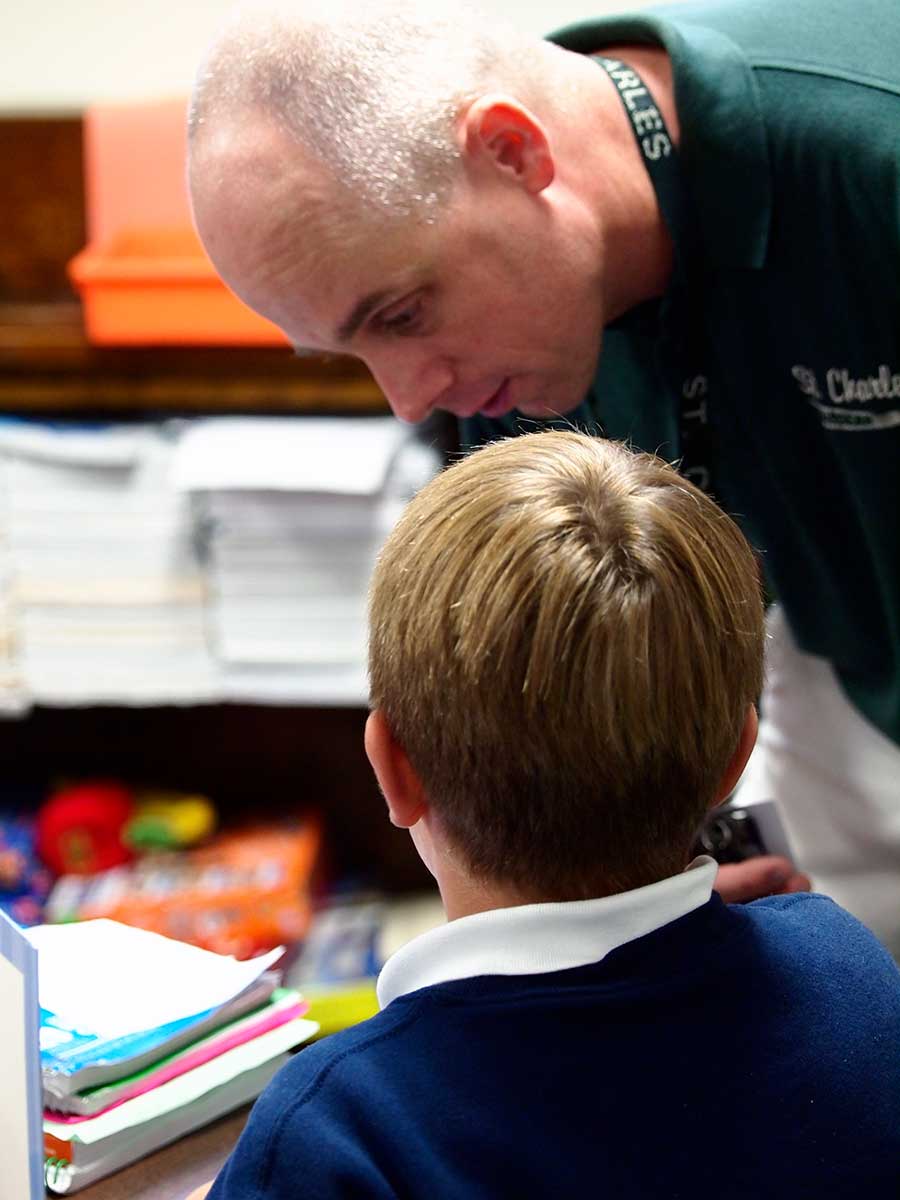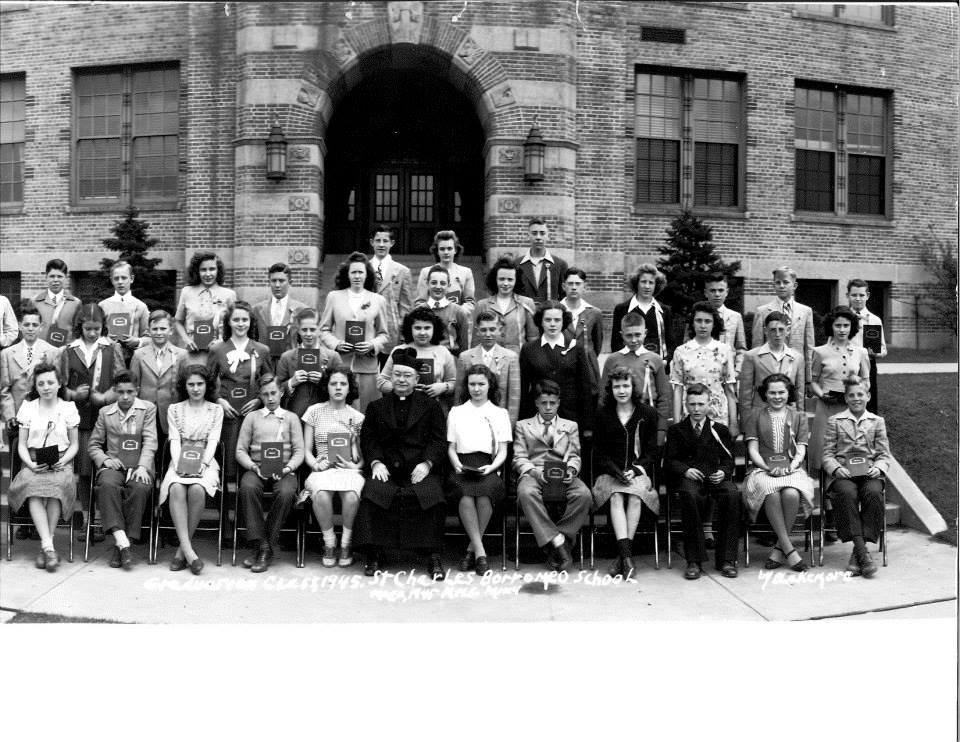 History
Father Charles Doran founded St. Charles Parish in December of 1938. In the fall of 1939 he completed his first building project, the original portion of the current school building, which contained the Church, a small convent and the school. On September 15, 1939, St. Charles Borromeo School opened with 180 registered students and 10 faculty members. Since that time, the school has had two major additions and continues to serve the education needs of the parish and community. Learn more about the History of St. Charles School and Parish.
Testimonials
See and hear why parents, students and educators love St. Charles.