Our Promise
Faith and Knowledge for Life is our promise at St. Charles Borromeo School.
If you're interested in a school that stands on these pillars, St. Charles would like to welcome you for a visit. St. Charles parents and staff partner to lift our children to reach personal and academic excellence.
"We cannot say enough positive things about the nurturing environment and exceptional learning we have experienced in the past few years. The support of the teachers has been outstanding!"
– Maura, St. Charles Parent
Academics »
The rigorous academic program of St. Charles School lays a solid foundation for our students to build on. We have high expectations of our students and our dedicated teaching staff create a nurturing environment that supports learning and fosters academic excellence.
Activities »
We offer a wide variety of extracurricular activities that facilitate learning, teamwork, and community outside the classroom. We believe extracurricular activities are a great way to acquire leadership skills and strengthen a student's sense of belonging and community.
A Catholic Education »
We are committed to preparing children for life by developing the whole person: spirit, mind, and body. We do this by integrating an excellent academic program with our Catholic faith. We believe a Catholic education benefits students of all faiths.
St. Charles Preschool Program
GROWTH. VIRTUE. CREATIVITY.
Our Preschool Program provides a fun, caring and educational environment for your 3-5 year old child. Children learn and grow in a Catholic values-centered community that fosters emotional and academic growth, nurtures virtue, and inspires creativity.
Schedule A Tour
We want to meet you and your incoming student! We are now enrolling for the 2019-20 school year and would love to talk with you about the Preschool-8th grade experience here at St. Charles School. Please contact me to schedule a personal tour or conversation to get started.
Thanks and God bless you!
Danny Kieffer, Principal, 
612-781-2643 or dkieffer@stchbs.org
The Home and School Council is hosting the annual used uniform sale on August 19 from 5-7pm. We are now accepting gently used uniform donations, including green preschool and kindergarten t-shirts, for the sale. These donations can be dropped off in the bins located...
read more
"We consistently find St. Charles graduates to be well-rounded individuals who actively embrace student life and who are prepared for the academic challenge and Catholic-based curriculum we provide."
– Joseph Olson
Director of Admissions, St. Agnes High School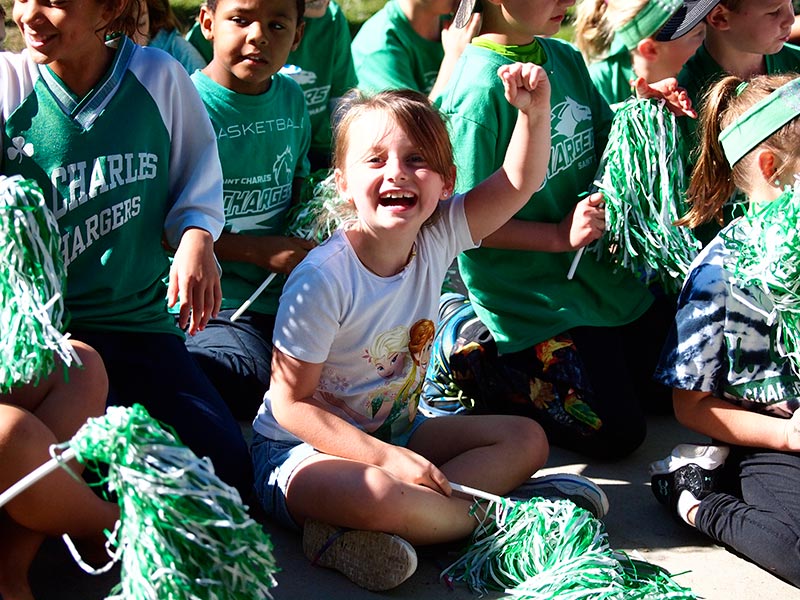 It's time for the 2019 BASH!
You're invited to our 2nd annual Borromeo BASH on May 4, 2019. This evening is intended to support our school's Fund-A-Need projects, but also to bring our community together for socializing, dinner, games, dancing and fun. You won't want to miss it! Register for BASH tickets online now.
If you are unable to make it, you can still support our St. Charles Annual Fund and invest in the future of St. Charles. Your donation is a gift of Faith and Knowledge for Life and will help us continue providing a Catholic education to all children. Thank you for your support!