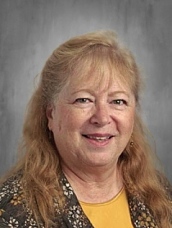 Middle School Teacher
What do you love most about your work at St. Charles?
I love sharing the journey through middle school with students as they discover their potential. St. Charles is an inviting community filled with people that share a love of God and a quest for learning. After attending Catholic elementary school, my middle school and high school years in public education brought a desire to return to Catholic school.  St. Charles is a wonderful place to share the gifts God has given me as I seek to inspire all my students to be readers and writers.
How does our faith-based environment affect what you accomplish with kids?
Being part of a Catholic community is an essential part of who I am. It brings an openness to share a connection with my students, their families and my co-workers that keeps God at the center of all things.  Teaching in a Catholic school allows me to recognize God in every moment or line of a book we are studying.
Share a bit about yourself.
Other than the elementary and middle school years spent in Iowa, I have lived in Minnesota all my life. I earned my BA in education at St. Kate's and after teaching a few years, completed my Masters in curriculum and instruction with an emphasis on reading instruction (K-12 reading licensure) at the University of St. Thomas. I have taught middle school literature and composition at two other Catholic schools in the Twin Cities. My husband Randy, and I have two adult children and four grandchildren. I enjoy reading, crafts, camping and theater.