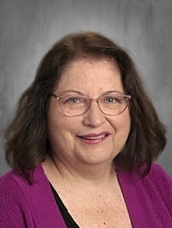 Kindergarten Teacher
What do you love most about your work at St. Charles?
You may have heard me say that I have a dream job . . . and I do! I love teaching at St. Charles and though the reasons are numerous, what I love most is working with the St. Charles children. In kindergarten, we build an awesome learning community. I'm energized by the earnest enthusiasm of the 5- and 6-year-olds! Kindergarten, much like Pre-K, opens a gateway into their academic journey, and I am thrilled to be a part of that! I enjoy sharing my love of music with the students and watching them grow physically, socially and spiritually in the kindergarten year.
How does our faith-based environment affect what you accomplish with kids?
Christ sent the disciples to go out and teach. As part of a faith-based learning environment, I have the opportunity to personally take part in that very important mission of the Catholic Church. Every day I am reminded to see Christ in each child and of the importance of helping students become the best version of themselves. What a blessing to partner with parents as we guide these great kids spiritually and academically.
Share a bit about yourself.
Born and raised in Illinois, I moved to Minnesota in 1985. After working for six years in the mental health field, I decided to seek a career in education. I've earned a BS in elementary education from the University of Minnesota and an MA in curriculum and instruction (with an emphasis on reading instruction) from the University of St. Thomas and have a K-12 MN reading license. My husband, Mike, and I have three grown children (all graduates of St. Charles). Outside of school, I love photography, music, and video games.
Dia is Muire dhuit! (or "God and Mary with you" in Gaelic/Irish)