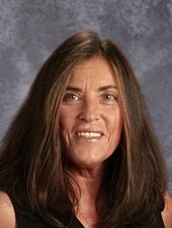 2nd Grade Teacher
What do you love most about your work at St. Charles?
Aside from being able to go to work each day and be with my amazing colleagues (and best friends), it's the students who are most endearing. They energize, challenge, and humble me. They allow me to truly put into practice our Christian faith.
How does our faith-based environment affect what you accomplish with the kids?
Our Catholic environment allows everyone the freedom to make mistakes knowing that, no matter what, we are all loved unconditionally as images of God. This provides students (and staff) opportunities to express new and creative thoughts and ideas while protecting and respecting the dignity of each person. We are able to make the most of our learning time together because of the respect level this affords.
Share a bit about yourself.
Not unlike my students, I'd rather be outside (except when it's -20°!), and preferably in my garden getting soil under my nails. I am a daughter, sister, wife, mother, and now grandmother! So it's no surprise that St. Monica is very dear to me. Both my husband and I enjoy reading about the saints and our shared Catholic faith. We also enjoy kayaking, traveling, and watching the hummingbirds in our backyard. I've been teaching at St. Charles for 16 years. Prior to teaching, I owned a small business and worked as an interior designer for a firm in downtown Minneapolis. I am grateful to God for His guidance!
In addition to teaching at St. Charles, I coordinate our staff's weekly Commit to Sit Adoration hour and assist with other miscellaneous duties — bus, lunchroom, recess, etc. I am also an Evening School of Religion Coordinator.